Arkiv » IMC 2016 » A nice IMC 2016 opening ceremony
01.03.2016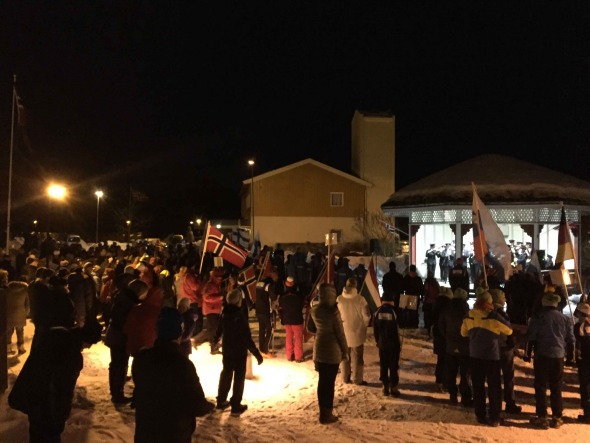 A nice IMC 2016 opening ceremony
IMC 2016 in Orkdal started with the opening ceremony at Fannrem Tuesday night. Participants from 10 nations are in Orkdal to compete in IMC 2016. It was a nice opening ceremony with speaches, music and fireworks.

You can see some pictures from the opening ceremony here. 



The mayor of Orkdal Oddbjørn Bang opened IMC 2016 in Knyken by wishing all welcome to Orkdal and Norway. The mayor is very happy to have this event in Orkdal. Orkdal has two World Champions in ski jumping, Bjørn Myrbakken and Roar Ljøkelsøy. Ljøkelsøy is four times Wotld Champion i Ski flying. The mayor also told about the football coach Nils Arne Eggen, who has his home 100 metres from the place where the opening ceremony was held. Nils Arne Eggen has lead Rosenborg to the quarter finals in Champions League, with victories in matches against Real Madrid and Borussia Dortmund.



The leader of the IMC 2016 comite is Magne Fossbakk. Magne, the comite and all the volunteers in Knyken are looking forward to the competitions in Orkdal. The music at the opening ceremony was played by Orkdal Janitsjar.



We are glad that so many people visited the opening ceremony:) 



The ceremony ended with fireworks. The competitions in Knyken starts Wednesday. You can see the competiton program here. The competitions starts 10.00 with jumping in hill sice 55. The Nordic combined cross country in at 16.00.

We wish all the participants in IMC 2016 good luck! Spectators are welcome to Knyken all week:)